Gain Protocol Token - Smart Contract Audit Report
Summary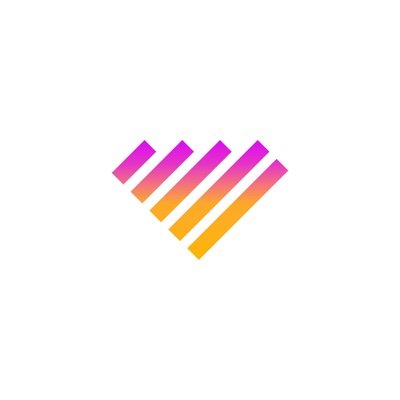 The Gain Protocol is a new token with with an innovative fee distribution and lottery mechanism.
We reviewed Gain Protocol's contracts at commit 54e581d13d47aff036086e18cc8f6788d0990e44 on GitHub.
Notes on the Contracts:

The total supply of the token is 1 trillion (1,000,000,000,000).
The team will receive the full supply upon deployment..
No mint or burn functions exist, though the circulating supply can be decreased by sending tokens to the burn address.
Multiple fees are changed on each transfer of the token. There are fees allocated towards funding the team's wallet, funding the sweepstakes pool, rewarding long-term holders, liquidity funding, a charity wallet held by the team, and a whale-protection reward pool. The team can update fees at any time up to a maximum of 10% total.
Liquidity-adds are funded by selling half of the tokens collected as fees, pairing the received BNB with the token, and adding it as liquidity to the BNB pair.
The SwapAndLiquify logic properly accounts for the possibility of sweepstakes refunds, leaving 5% of the contract's token balance for this purpose before adding liquidity.
If the number of tokens in the liquidity pools exceeds a threshold set by the team, some liquidity will be removed, and the resulting BNB used to purchase GAIN, thereby increasing the price. The tokens purchased will be redistributed among users.
Price feeds are used to obtain fair pricing, preventing manipulation by flash loans.
Any user can call startLottery() to run the sweepstakes logic. The caller of this function will receive the BNB spent if available in the contract.
When the sweepstakes logic is performed, a series of pseudo-randomly chosen addresses will be elected as sweepstakes winners.
7 Winners are chosen on a series of basises; with one winner from each. One sweepstakes is conducted with an equal chance among holders, one with weighting by token allocation, and among other criteria.
The team can alter nearly all variables used in the sweepstakes, such as altering the odds of winning and entrance requirements.
The team has implemented recommendations to improve the security and gas effeciency of the contracts.
The code is well-commented to explain logic.
Utilization of SafeMath to prevent overflows.


Audit Findings Summary:

No security issues from outside attackers were identified.
As with any presale, ensure trust in the team prior to investing.
Further, ensure trust in the team as they have substantial control in the ecosystem.
Date: June 18th, 2021.
External Threat Results
Vulnerability Category
Notes
Result
Arbitrary Storage Write
N/A
PASS
Arbitrary Jump
N/A
PASS
Delegate Call to Untrusted Contract
N/A
PASS
Dependence on Predictable Variables
Decisions are made based on the block.timestamp environment variable which can
be manipulated by a malicious miner. This is extremley unlikely to occur.
Warning
Deprecated Opcodes
N/A
PASS
Ether Thief
N/A
PASS
Exceptions
N/A
PASS
External Calls
N/A
PASS
Integer Over/Underflow
N/A
PASS
Multiple Sends
N/A
PASS
Suicide
N/A
PASS
State Change External Calls
N/A
PASS
Unchecked Retval
N/A
PASS
User Supplied Assertion
N/A
PASS
Critical Solidity Compiler
N/A
PASS
Overall Contract Safety
PASS
Details: Gain Sweepstakes



 ($) = payable function
 # = non-constant function
 
 Int = Internal
 Ext = External
 Pub = Public
 
 + [Lib] ReuseableAddressArray 
    - [Int] push #
    - [Int] get
    - [Int] reset #

 + [Int] IERC20 
    - [Ext] totalSupply
    - [Ext] balanceOf
    - [Ext] transfer #
    - [Ext] allowance
    - [Ext] approve #
    - [Ext] transferFrom #

 + [Int] IRandomGenerator 
    - [Ext] registerRandom ($)
    - [Ext] reveal #
    - [Ext] startTime
    - [Ext] nextLotteryTime
    - [Ext] stepLength
    - [Ext] randomSeed
    - [Ext] minigameRandom
    - [Ext] lastRoundWinners
    - [Ext] claimWin #
    - [Ext] claimWinOnBehalfOf #
    - [Ext] getRandomSeedAndWinners #
    - [Ext] setParentERC #
    - [Ext] winningAccounts

 + [Lib] ReuseableUintArray 
    - [Int] push #
    - [Int] get
    - [Int] reset #

 + [Lib] SafeMath 
    - [Int] tryAdd
    - [Int] trySub
    - [Int] tryMul
    - [Int] tryDiv
    - [Int] tryMod
    - [Int] add
    - [Int] sub
    - [Int] mul
    - [Int] div
    - [Int] mod
    - [Int] sub
    - [Int] div
    - [Int] mod

 +  Context 
    - [Int] _msgSender
    - [Int] _msgData

 +  Ownable (Context)
    - [Int]  #
    - [Pub] owner
    - [Pub] renounceOwnership #
       - modifiers: onlyOwner
    - [Pub] transferOwnership #
       - modifiers: onlyOwner

 +  RandomGenerator (Ownable, IRandomGenerator)
    - [Pub]  #
    - [Ext] enableDeposit #
       - modifiers: onlyOwner
    - [Ext] releaseParent #
       - modifiers: onlyOwner
    - [Ext] disableDeposit #
       - modifiers: onlyOwner
    - [Ext] setParentERC #
    - [Ext] setOpenTime #
       - modifiers: requireNotInProgress,onlyOwner
    - [Ext] setMinigameRange #
       - modifiers: onlyOwner,requireNotInProgress
    - [Ext] setStepLength #
       - modifiers: requireNotInProgress,onlyOwner
    - [Ext] setMinimumBalance #
       - modifiers: requireNotInProgress,onlyOwner
    - [Ext] nextLotteryTime
    - [Ext] stepLength
    - [Pub] minigameRandom
       - modifiers: requireNotInRegistrationReveal
    - [Ext] randomSeed
       - modifiers: requireNotInRegistrationReveal
    - [Ext] lastRoundWinners
       - modifiers: requireNotInProgress
    - [Ext] winningAccounts
       - modifiers: requireNotInRegistrationReveal
    - [Ext] getRandomSeedAndWinners #
       - modifiers: requireNotInProgress
    - [Ext] registerRandom ($)
    - [Ext] reveal #
    - [Pub] claimWinOnBehalfOf #
    - [Ext] claimWin #
    - [Prv] _createNextRequest #
    - [Prv] _distance
    - [Prv] _deposit
    - [Prv] _withdraw #

 + [Lib] AddressUpgradeable 
    - [Int] isContract
    - [Int] sendValue #
    - [Int] functionCall #
    - [Int] functionCall #
    - [Int] functionCallWithValue #
    - [Int] functionCallWithValue #
    - [Int] functionStaticCall
    - [Int] functionStaticCall
    - [Prv] _verifyCallResult

 +  Initializable 
    - [Prv] _isConstructor

 +  ContextUpgradeable (Initializable)
    - [Int] __Context_init #
       - modifiers: initializer
    - [Int] __Context_init_unchained #
       - modifiers: initializer
    - [Int] _msgSender
    - [Int] _msgData

 +  OwnableUpgradeable (Initializable, ContextUpgradeable)
    - [Int] __Ownable_init #
       - modifiers: initializer
    - [Int] __Ownable_init_unchained #
       - modifiers: initializer
    - [Pub] owner
    - [Pub] renounceOwnership #
       - modifiers: onlyOwner
    - [Pub] transferOwnership #
       - modifiers: onlyOwner

 + [Int] IGainProtocol (IERC20)
    - [Ext] startLottery #
    - [Ext] setAssociate #
    - [Ext] dailyTransfersOf
    - [Ext] tokenFromReflection
    - [Ext] reflectionFromToken
    - [Ext] collectedLottery
    - [Ext] collectedLiquidity
    - [Ext] collectedCharity
    - [Ext] collectedWhaleFee
    - [Ext] collectedReward
    - [Ext] collectedTeamFee
    - [Ext] collectedHodlReward
    - [Ext] soldLiquidity
    - [Ext] availableLottery
    - [Ext] availableCharity
    - [Ext] availableLiquidity
    - [Ext] transferLottery #
    - [Ext] calculateFees
    - [Ext] lockedBalanceReleaseDate
    - [Ext] lockedBalanceOf
    - [Ext] giveBack #
    - [Ext] giveBackHodl #
    - [Ext] lockedTransfer #
    - [Ext] lockTokens #

 + [Int] IGainLottery 
    - [Ext] lotteryCount
    - [Ext] setParentERC #
    - [Ext] lotteryResult
    - [Ext] initialTransfer #
    - [Ext] startLottery #
    - [Ext] onTransfer #

 + [Lib] Address 
    - [Int] isContract
    - [Int] sendValue #
    - [Int] functionCall #
    - [Int] functionCall #
    - [Int] functionCallWithValue #
    - [Int] functionCallWithValue #
    - [Int] functionStaticCall
    - [Int] functionStaticCall
    - [Int] functionDelegateCall #
    - [Int] functionDelegateCall #
    - [Prv] _verifyCallResult

 + [Int] IUniswapV2Router01 
    - [Ext] factory
    - [Ext] WETH
    - [Ext] addLiquidity #
    - [Ext] addLiquidityETH ($)
    - [Ext] removeLiquidity #
    - [Ext] removeLiquidityETH #
    - [Ext] removeLiquidityWithPermit #
    - [Ext] removeLiquidityETHWithPermit #
    - [Ext] swapExactTokensForTokens #
    - [Ext] swapTokensForExactTokens #
    - [Ext] swapExactETHForTokens ($)
    - [Ext] swapTokensForExactETH #
    - [Ext] swapExactTokensForETH #
    - [Ext] swapETHForExactTokens ($)
    - [Ext] quote
    - [Ext] getAmountOut
    - [Ext] getAmountIn
    - [Ext] getAmountsOut
    - [Ext] getAmountsIn

 + [Int] IUniswapV2Router02 (IUniswapV2Router01)
    - [Ext] removeLiquidityETHSupportingFeeOnTransferTokens #
    - [Ext] removeLiquidityETHWithPermitSupportingFeeOnTransferTokens #
    - [Ext] swapExactTokensForTokensSupportingFeeOnTransferTokens #
    - [Ext] swapExactETHForTokensSupportingFeeOnTransferTokens ($)
    - [Ext] swapExactTokensForETHSupportingFeeOnTransferTokens #

 + [Int] IUniswapV2Pair 
    - [Ext] name
    - [Ext] symbol
    - [Ext] decimals
    - [Ext] totalSupply
    - [Ext] balanceOf
    - [Ext] allowance
    - [Ext] approve #
    - [Ext] transfer #
    - [Ext] transferFrom #
    - [Ext] DOMAIN_SEPARATOR
    - [Ext] PERMIT_TYPEHASH
    - [Ext] nonces
    - [Ext] permit #
    - [Ext] MINIMUM_LIQUIDITY
    - [Ext] factory
    - [Ext] token0
    - [Ext] token1
    - [Ext] getReserves
    - [Ext] price0CumulativeLast
    - [Ext] price1CumulativeLast
    - [Ext] kLast
    - [Ext] mint #
    - [Ext] burn #
    - [Ext] swap #
    - [Ext] skim #
    - [Ext] sync #
    - [Ext] initialize #

 + [Int] IUniswapV2Factory 
    - [Ext] feeTo
    - [Ext] feeToSetter
    - [Ext] getPair
    - [Ext] allPairs
    - [Ext] allPairsLength
    - [Ext] createPair #
    - [Ext] setFeeTo #
    - [Ext] setFeeToSetter #

 + [Int] AggregatorV3Interface 
    - [Ext] decimals
    - [Ext] description
    - [Ext] version
    - [Ext] getRoundData
    - [Ext] latestRoundData

 +  GainProtocol (IGainProtocol, Context, Ownable)
    - [Ext] collectedLottery
    - [Ext] collectedLiquidity
    - [Ext] collectedCharity
    - [Ext] collectedTeamFee
    - [Ext] collectedWhaleFee
    - [Ext] collectedHodlReward
    - [Ext] collectedReward
    - [Ext] soldLiquidity
    - [Pub] availableLottery
    - [Pub] availableCharity
    - [Pub] availableLiquidity
    - [Ext] giveBack #
    - [Ext] giveBackHodl #
    - [Ext] setAssociate #
    - [Ext] startLottery #
       - modifiers: inLotteryLock
    - [Ext] dailyTransfersOf
    - [Ext]  ($)
    - [Ext] lockedTransfer #
    - [Ext] lockTokens #
    - [Ext] lockedBalanceReleaseDate
    - [Ext] lockedBalanceOf
    - [Ext] calculateFees
    - [Ext] setTeamWallet #
       - modifiers: onlyOwner
    - [Ext] setNumTokensSellToAddToLiquidity #
       - modifiers: onlyOwner
    - [Ext] setMaxTxAmount #
       - modifiers: onlyOwner
    - [Ext] setLotteryLockTime #
       - modifiers: onlyOwner
    - [Ext] setLiquidityTarget #
       - modifiers: onlyOwner
    - [Ext] overrideAssociate #
       - modifiers: onlyOwner
    - [Ext] setCharityLimitUSD #
       - modifiers: onlyOwner
    - [Ext] setTaxPercentage #
       - modifiers: onlyOwner
    - [Ext] setWhaleProtectionPercentFromLP #
       - modifiers: onlyOwner
    - [Ext] setDynamicSwapAndLiquifyEnabled #
       - modifiers: onlyOwner
    - [Ext] setPriceFeed #
       - modifiers: onlyOwner
    - [Ext] excludeFromFee #
       - modifiers: onlyOwner
    - [Ext] includeInFee #
       - modifiers: onlyOwner
    - [Ext] excludeFromBuyFee #
       - modifiers: onlyOwner
    - [Ext] includeInBuyFee #
       - modifiers: onlyOwner
    - [Ext] blackListFromAssociate #
       - modifiers: onlyOwner
    - [Ext] unblackListFromAssociate #
       - modifiers: onlyOwner
    - [Ext] excludeFromWhaleProtection #
       - modifiers: onlyOwner
    - [Ext] includeInWhaleProtection #
       - modifiers: onlyOwner
    - [Ext] excludeFromSellFee #
       - modifiers: onlyOwner
    - [Ext] includeInSellFee #
       - modifiers: onlyOwner
    - [Ext] setLotteryAddress #
       - modifiers: onlyOwner
    - [Ext] setTaxesEnabled #
       - modifiers: onlyOwner
    - [Ext] setAssociatesEnabled #
       - modifiers: onlyOwner
    - [Ext] setSwapAndLiquifyEnabled #
       - modifiers: onlyOwner
    - [Ext] setWhaleProtectionEnabled #
       - modifiers: onlyOwner
    - [Ext] excludeFromReward #
       - modifiers: onlyOwner
    - [Ext] includeInReward #
       - modifiers: onlyOwner
    - [Ext] withrawCharity #
       - modifiers: onlyOwner
    - [Pub] tokenFromReflection
    - [Pub] reflectionFromToken
    - [Ext] transferLottery #
    - [Pub]  #
    - [Ext] name
    - [Ext] symbol
    - [Ext] decimals
    - [Ext] totalSupply
    - [Ext] allowance
    - [Ext] approve #
    - [Ext] balanceOf
    - [Ext] transfer #
    - [Ext] transferFrom #
    - [Prv] _approve #
    - [Prv] _getRate
    - [Prv] _getCurrentSupply
    - [Prv] _transfer #
    - [Prv] _updateDailyData #
    - [Prv] _balanceOf
    - [Prv] _usdBNBPrice
    - [Prv] _gainsForUSD
    - [Prv] _handleLiquify #
    - [Prv] _getReserves
    - [Prv] _swapAndLiquify #
       - modifiers: lockTheSwap
    - [Prv] _removeFromLiquidityAndReward #
       - modifiers: lockTheSwap
    - [Prv] _swapTokensForBNB #
    - [Prv] _swapBNBforTokens #
    - [Prv] _addLiquidity #
    - [Prv] _removeLiquidity #
    - [Prv] _compareToLP
    - [Prv] _getLiquidity
    - [Prv] _lockedTransfer #
    - [Prv] _lockReflection #
    - [Prv] _getLockedReflectionOf
    - [Prv] _calculateFees
    - [Prv] _tokenTransfer #
    - [Prv] _reflectHodlTokens #
    - [Prv] _removeTokensFromHodlForBalanceIfNeeded #
    - [Prv] _removeTokensFromHodl #
    - [Prv] _removeTokensFromHodl #
    - [Prv] _onTransfer #
    - [Prv] _reflectTeamFee #
    - [Prv] _reflectLotteryFee #
    - [Prv] _reflectHodlFee #
    - [Prv] _reflectLiquidity #
    - [Prv] _reflectCharityFee #
    - [Prv] _reflectReward #
    - [Prv] _min
    - [Prv] _percent
    - [Prv] _totalBuyerFees
    - [Prv] _totalSellerFees

 +  GainLottery (IGainLottery, Initializable, ContextUpgradeable, OwnableUpgradeable)
    - [Ext] initialize #
       - modifiers: initializer
    - [Ext] lotteryCount
    - [Ext] lotteryResult
    - [Ext] seniorityOf
    - [Ext] setParentERC #
    - [Ext] setLotteryPercentages #
       - modifiers: onlyOwner
    - [Ext] setMinimumTokensForLottery #
       - modifiers: onlyOwner
    - [Ext] setMaxTicketsForLottery #
       - modifiers: onlyOwner
    - [Ext] setMinimumTokensForBigHolderLottery #
       - modifiers: onlyOwner
    - [Ext] setLotteryMaxAttempts #
       - modifiers: onlyOwner
    - [Ext] excludeFromLottery #
       - modifiers: onlyOwner
    - [Ext] includeInLottery #
       - modifiers: onlyOwner
    - [Ext] allowAnotherLottery #
       - modifiers: onlyOwner
    - [Ext] releaseParent #
       - modifiers: onlyOwner
    - [Ext] setRandomGenerator #
       - modifiers: onlyOwner
    - [Ext] startLottery #
       - modifiers: onlyToken
    - [Ext] initialTransfer #
       - modifiers: onlyToken
    - [Ext] onTransfer #
       - modifiers: onlyToken
    - [Prv] _onTransfer #
    - [Prv] _transferLottery #
    - [Prv] _getRandom #
    - [Prv] _equalChanceLottery #
    - [Prv] _byHoldingSizeLottery #
    - [Prv] _dailyBuyerLottery #
    - [Prv] _bigHolderLottery #
    - [Prv] _bySeniorityLottery #
    - [Prv] _newHoldersLottery #
    - [Prv] _equalLottery #
    - [Prv] min
    - [Prv] max
    - [Prv] _percent
Details: Gain Protocol



 ($) = payable function
 # = non-constant function
 
 Int = Internal
 Ext = External
 Pub = Public
 
 + [Int] IERC20 
    - [Ext] totalSupply
    - [Ext] balanceOf
    - [Ext] transfer #
    - [Ext] allowance
    - [Ext] approve #
    - [Ext] transferFrom #

 + [Int] IGainProtocol (IERC20)
    - [Ext] startLottery #
    - [Ext] setAssociate #
    - [Ext] dailyTransfersOf
    - [Ext] tokenFromReflection
    - [Ext] reflectionFromToken
    - [Ext] collectedLottery
    - [Ext] collectedLiquidity
    - [Ext] collectedCharity
    - [Ext] collectedWhaleFee
    - [Ext] collectedReward
    - [Ext] collectedTeamFee
    - [Ext] collectedHodlReward
    - [Ext] soldLiquidity
    - [Ext] availableLottery
    - [Ext] availableCharity
    - [Ext] availableLiquidity
    - [Ext] transferLottery #
    - [Ext] calculateFees
    - [Ext] lockedBalanceReleaseDate
    - [Ext] lockedBalanceOf
    - [Ext] giveBack #
    - [Ext] giveBackHodl #
    - [Ext] lockedTransfer #
    - [Ext] lockTokens #

 + [Int] IGainLottery 
    - [Ext] lotteryCount
    - [Ext] setParentERC #
    - [Ext] lotteryResult
    - [Ext] initialTransfer #
    - [Ext] startLottery #
    - [Ext] onTransfer #

 +  Context 
    - [Int] _msgSender
    - [Int] _msgData

 +  Ownable (Context)
    - [Int]  #
    - [Pub] owner
    - [Pub] renounceOwnership #
       - modifiers: onlyOwner
    - [Pub] transferOwnership #
       - modifiers: onlyOwner

 + [Lib] SafeMath 
    - [Int] tryAdd
    - [Int] trySub
    - [Int] tryMul
    - [Int] tryDiv
    - [Int] tryMod
    - [Int] add
    - [Int] sub
    - [Int] mul
    - [Int] div
    - [Int] mod
    - [Int] sub
    - [Int] div
    - [Int] mod

 + [Lib] Address 
    - [Int] isContract
    - [Int] sendValue #
    - [Int] functionCall #
    - [Int] functionCall #
    - [Int] functionCallWithValue #
    - [Int] functionCallWithValue #
    - [Int] functionStaticCall
    - [Int] functionStaticCall
    - [Int] functionDelegateCall #
    - [Int] functionDelegateCall #
    - [Prv] _verifyCallResult

 + [Int] IUniswapV2Router01 
    - [Ext] factory
    - [Ext] WETH
    - [Ext] addLiquidity #
    - [Ext] addLiquidityETH ($)
    - [Ext] removeLiquidity #
    - [Ext] removeLiquidityETH #
    - [Ext] removeLiquidityWithPermit #
    - [Ext] removeLiquidityETHWithPermit #
    - [Ext] swapExactTokensForTokens #
    - [Ext] swapTokensForExactTokens #
    - [Ext] swapExactETHForTokens ($)
    - [Ext] swapTokensForExactETH #
    - [Ext] swapExactTokensForETH #
    - [Ext] swapETHForExactTokens ($)
    - [Ext] quote
    - [Ext] getAmountOut
    - [Ext] getAmountIn
    - [Ext] getAmountsOut
    - [Ext] getAmountsIn

 + [Int] IUniswapV2Router02 (IUniswapV2Router01)
    - [Ext] removeLiquidityETHSupportingFeeOnTransferTokens #
    - [Ext] removeLiquidityETHWithPermitSupportingFeeOnTransferTokens #
    - [Ext] swapExactTokensForTokensSupportingFeeOnTransferTokens #
    - [Ext] swapExactETHForTokensSupportingFeeOnTransferTokens ($)
    - [Ext] swapExactTokensForETHSupportingFeeOnTransferTokens #

 + [Int] IUniswapV2Pair 
    - [Ext] name
    - [Ext] symbol
    - [Ext] decimals
    - [Ext] totalSupply
    - [Ext] balanceOf
    - [Ext] allowance
    - [Ext] approve #
    - [Ext] transfer #
    - [Ext] transferFrom #
    - [Ext] DOMAIN_SEPARATOR
    - [Ext] PERMIT_TYPEHASH
    - [Ext] nonces
    - [Ext] permit #
    - [Ext] MINIMUM_LIQUIDITY
    - [Ext] factory
    - [Ext] token0
    - [Ext] token1
    - [Ext] getReserves
    - [Ext] price0CumulativeLast
    - [Ext] price1CumulativeLast
    - [Ext] kLast
    - [Ext] mint #
    - [Ext] burn #
    - [Ext] swap #
    - [Ext] skim #
    - [Ext] sync #
    - [Ext] initialize #

 + [Int] IUniswapV2Factory 
    - [Ext] feeTo
    - [Ext] feeToSetter
    - [Ext] getPair
    - [Ext] allPairs
    - [Ext] allPairsLength
    - [Ext] createPair #
    - [Ext] setFeeTo #
    - [Ext] setFeeToSetter #

 + [Int] AggregatorV3Interface 
    - [Ext] decimals
    - [Ext] description
    - [Ext] version
    - [Ext] getRoundData
    - [Ext] latestRoundData

 +  GainProtocol (IGainProtocol, Context, Ownable)
    - [Ext] collectedLottery
    - [Ext] collectedLiquidity
    - [Ext] collectedCharity
    - [Ext] collectedTeamFee
    - [Ext] collectedWhaleFee
    - [Ext] collectedHodlReward
    - [Ext] collectedReward
    - [Ext] soldLiquidity
    - [Pub] availableLottery
    - [Pub] availableCharity
    - [Pub] availableLiquidity
    - [Ext] giveBack #
    - [Ext] giveBackHodl #
    - [Ext] setAssociate #
    - [Ext] startLottery #
       - modifiers: inLotteryLock
    - [Ext] dailyTransfersOf
    - [Ext]  ($)
    - [Ext] lockedTransfer #
    - [Ext] lockTokens #
    - [Ext] lockedBalanceReleaseDate
    - [Ext] lockedBalanceOf
    - [Ext] calculateFees
    - [Ext] setTeamWallet #
       - modifiers: onlyOwner
    - [Ext] setNumTokensSellToAddToLiquidity #
       - modifiers: onlyOwner
    - [Ext] setMaxTxAmount #
       - modifiers: onlyOwner
    - [Ext] setLotteryLockTime #
       - modifiers: onlyOwner
    - [Ext] setLiquidityTarget #
       - modifiers: onlyOwner
    - [Ext] overrideAssociate #
       - modifiers: onlyOwner
    - [Ext] setCharityLimitUSD #
       - modifiers: onlyOwner
    - [Ext] setTaxPercentage #
       - modifiers: onlyOwner
    - [Ext] setWhaleProtectionPercentFromLP #
       - modifiers: onlyOwner
    - [Ext] setDynamicSwapAndLiquifyEnabled #
       - modifiers: onlyOwner
    - [Ext] setPriceFeed #
       - modifiers: onlyOwner
    - [Ext] excludeFromFee #
       - modifiers: onlyOwner
    - [Ext] includeInFee #
       - modifiers: onlyOwner
    - [Ext] excludeFromBuyFee #
       - modifiers: onlyOwner
    - [Ext] includeInBuyFee #
       - modifiers: onlyOwner
    - [Ext] blackListFromAssociate #
       - modifiers: onlyOwner
    - [Ext] unblackListFromAssociate #
       - modifiers: onlyOwner
    - [Ext] excludeFromWhaleProtection #
       - modifiers: onlyOwner
    - [Ext] includeInWhaleProtection #
       - modifiers: onlyOwner
    - [Ext] excludeFromSellFee #
       - modifiers: onlyOwner
    - [Ext] includeInSellFee #
       - modifiers: onlyOwner
    - [Ext] setLotteryAddress #
       - modifiers: onlyOwner
    - [Ext] setTaxesEnabled #
       - modifiers: onlyOwner
    - [Ext] setAssociatesEnabled #
       - modifiers: onlyOwner
    - [Ext] setSwapAndLiquifyEnabled #
       - modifiers: onlyOwner
    - [Ext] setWhaleProtectionEnabled #
       - modifiers: onlyOwner
    - [Ext] excludeFromReward #
       - modifiers: onlyOwner
    - [Ext] includeInReward #
       - modifiers: onlyOwner
    - [Ext] withrawCharity #
       - modifiers: onlyOwner
    - [Pub] tokenFromReflection
    - [Pub] reflectionFromToken
    - [Ext] transferLottery #
    - [Pub]  #
    - [Ext] name
    - [Ext] symbol
    - [Ext] decimals
    - [Ext] totalSupply
    - [Ext] allowance
    - [Ext] approve #
    - [Ext] balanceOf
    - [Ext] transfer #
    - [Ext] transferFrom #
    - [Prv] _approve #
    - [Prv] _getRate
    - [Prv] _getCurrentSupply
    - [Prv] _transfer #
    - [Prv] _updateDailyData #
    - [Prv] _balanceOf
    - [Prv] _usdBNBPrice
    - [Prv] _gainsForUSD
    - [Prv] _handleLiquify #
    - [Prv] _getReserves
    - [Prv] _swapAndLiquify #
       - modifiers: lockTheSwap
    - [Prv] _removeFromLiquidityAndReward #
       - modifiers: lockTheSwap
    - [Prv] _swapTokensForBNB #
    - [Prv] _swapBNBforTokens #
    - [Prv] _addLiquidity #
    - [Prv] _removeLiquidity #
    - [Prv] _compareToLP
    - [Prv] _getLiquidity
    - [Prv] _lockedTransfer #
    - [Prv] _lockReflection #
    - [Prv] _getLockedReflectionOf
    - [Prv] _calculateFees
    - [Prv] _tokenTransfer #
    - [Prv] _reflectHodlTokens #
    - [Prv] _removeTokensFromHodlForBalanceIfNeeded #
    - [Prv] _removeTokensFromHodl #
    - [Prv] _removeTokensFromHodl #
    - [Prv] _onTransfer #
    - [Prv] _reflectTeamFee #
    - [Prv] _reflectLotteryFee #
    - [Prv] _reflectHodlFee #
    - [Prv] _reflectLiquidity #
    - [Prv] _reflectCharityFee #
    - [Prv] _reflectReward #
    - [Prv] _min
    - [Prv] _percent
    - [Prv] _totalBuyerFees
    - [Prv] _totalSellerFees
Details: RandomGenerator



 ($) = payable function
 # = non-constant function
 
 Int = Internal
 Ext = External
 Pub = Public
 
 + [Int] IERC20 
    - [Ext] totalSupply
    - [Ext] balanceOf
    - [Ext] transfer #
    - [Ext] allowance
    - [Ext] approve #
    - [Ext] transferFrom #

 + [Int] IRandomGenerator 
    - [Ext] registerRandom ($)
    - [Ext] reveal #
    - [Ext] startTime
    - [Ext] nextLotteryTime
    - [Ext] stepLength
    - [Ext] randomSeed
    - [Ext] minigameRandom
    - [Ext] lastRoundWinners
    - [Ext] claimWin #
    - [Ext] claimWinOnBehalfOf #
    - [Ext] getRandomSeedAndWinners #
    - [Ext] setParentERC #
    - [Ext] winningAccounts

 + [Lib] ReuseableUintArray 
    - [Int] push #
    - [Int] get
    - [Int] reset #

 + [Lib] SafeMath 
    - [Int] tryAdd
    - [Int] trySub
    - [Int] tryMul
    - [Int] tryDiv
    - [Int] tryMod
    - [Int] add
    - [Int] sub
    - [Int] mul
    - [Int] div
    - [Int] mod
    - [Int] sub
    - [Int] div
    - [Int] mod

 +  Context 
    - [Int] _msgSender
    - [Int] _msgData

 +  Ownable (Context)
    - [Int]  #
    - [Pub] owner
    - [Pub] renounceOwnership #
       - modifiers: onlyOwner
    - [Pub] transferOwnership #
       - modifiers: onlyOwner

 +  RandomGenerator (Ownable, IRandomGenerator)
    - [Pub]  #
    - [Ext] enableDeposit #
       - modifiers: onlyOwner
    - [Ext] releaseParent #
       - modifiers: onlyOwner
    - [Ext] disableDeposit #
       - modifiers: onlyOwner
    - [Ext] setParentERC #
    - [Ext] setOpenTime #
       - modifiers: requireNotInProgress,onlyOwner
    - [Ext] setMinigameRange #
       - modifiers: onlyOwner,requireNotInProgress
    - [Ext] setStepLength #
       - modifiers: requireNotInProgress,onlyOwner
    - [Ext] setMinimumBalance #
       - modifiers: requireNotInProgress,onlyOwner
    - [Ext] nextLotteryTime
    - [Ext] stepLength
    - [Pub] minigameRandom
       - modifiers: requireNotInRegistrationReveal
    - [Ext] randomSeed
       - modifiers: requireNotInRegistrationReveal
    - [Ext] lastRoundWinners
       - modifiers: requireNotInProgress
    - [Ext] winningAccounts
       - modifiers: requireNotInRegistrationReveal
    - [Ext] getRandomSeedAndWinners #
       - modifiers: requireNotInProgress
    - [Ext] registerRandom ($)
    - [Ext] reveal #
    - [Pub] claimWinOnBehalfOf #
    - [Ext] claimWin #
    - [Prv] _createNextRequest #
    - [Prv] _distance
    - [Prv] _deposit
    - [Prv] _withdraw #