Lockness - Audit Report
Summary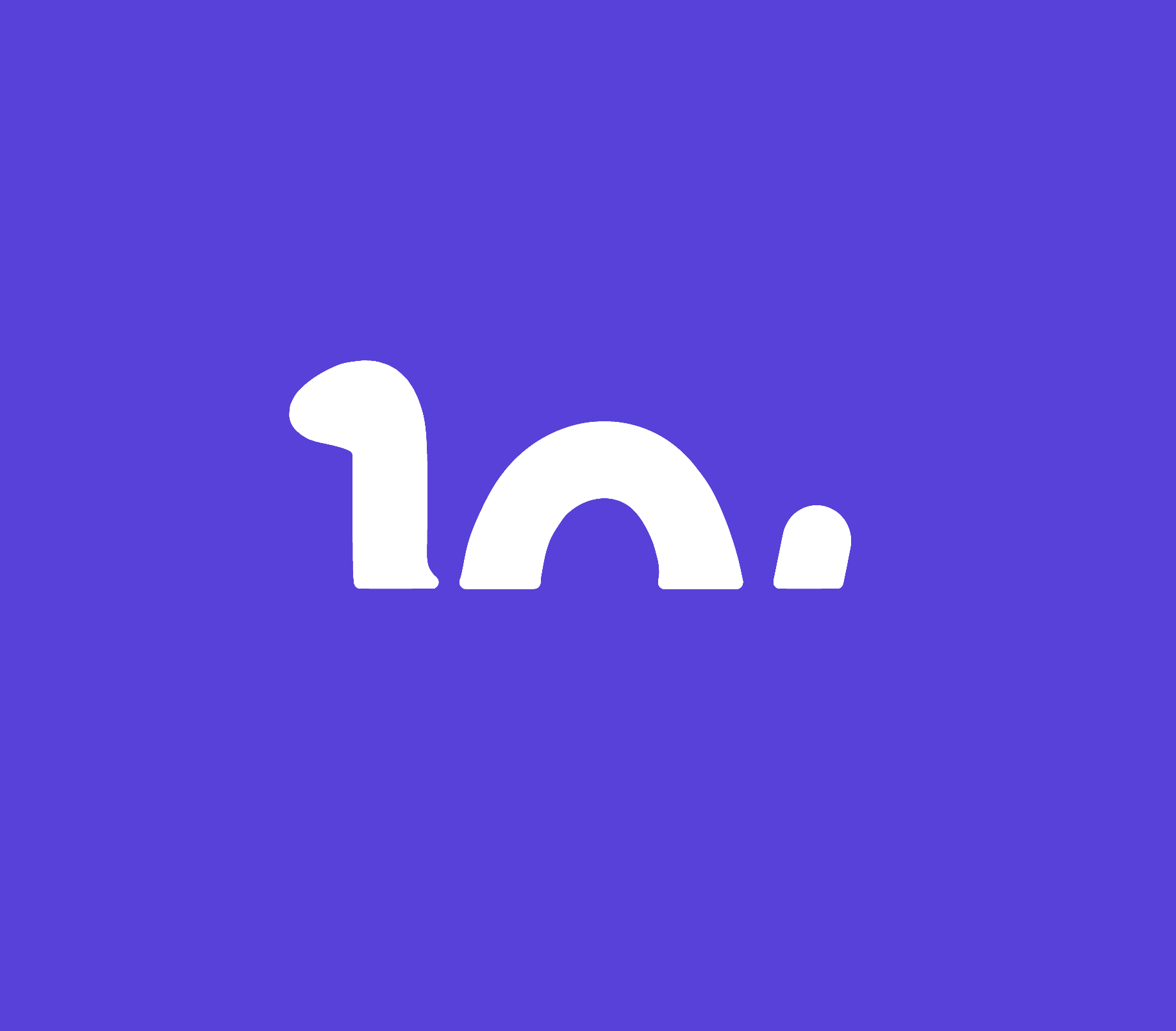 Lockness ($LKN) is a new BEP20 token on the Binance Smart Chain.

We reviewed the Lockness contract that is deployed at 0x31ACFCE536B824ad0739E8D7b27CEFAa4b8E4673 on the Binance Smart Chain mainnet.
Notes on the Contract:

The total supply of the token is set to 1 billion $LKN [1,000,000,000].
No mint functions are accessible beyond deployment.
Any user may burn their own tokens to decrease the total supply.
At the time of writing this report, 100% of the total supply belongs to the owner as the contract was recently deployed.


The owner can pause all trading at any time.
The owner can recover any BEP20 tokens erroneously sent to the contract.
The contract complies with the BEP20 token standard.
The contract utilizes the SafeMath library to prevent overflows/underflows.

Audit Findings Summary:

No issues from external attackers were identified.
As with any presale, please ensure trust in the team prior to investing.
Date: December 28th, 2021.
| Vulnerability Category | Notes | Result |
| --- | --- | --- |
| Arbitrary Storage Write | N/A | PASS |
| Arbitrary Jump | N/A | PASS |
| Delegate Call to Untrusted Contract | N/A | PASS |
| Dependence on Predictable Variables | N/A | PASS |
| Deprecated Opcodes | N/A | PASS |
| Ether Thief | N/A | PASS |
| Exceptions | N/A | PASS |
| External Calls | N/A | PASS |
| Flash Loans | N/A | PASS |
| Integer Over/Underflow | N/A | PASS |
| Multiple Sends | N/A | PASS |
| Oracles | N/A | PASS |
| Suicide | N/A | PASS |
| State Change External Calls | N/A | PASS |
| Unchecked Retval | N/A | PASS |
| User Supplied Assertion | N/A | PASS |
| Critical Solidity Compiler | N/A | PASS |
| Overall Contract Safety | | PASS |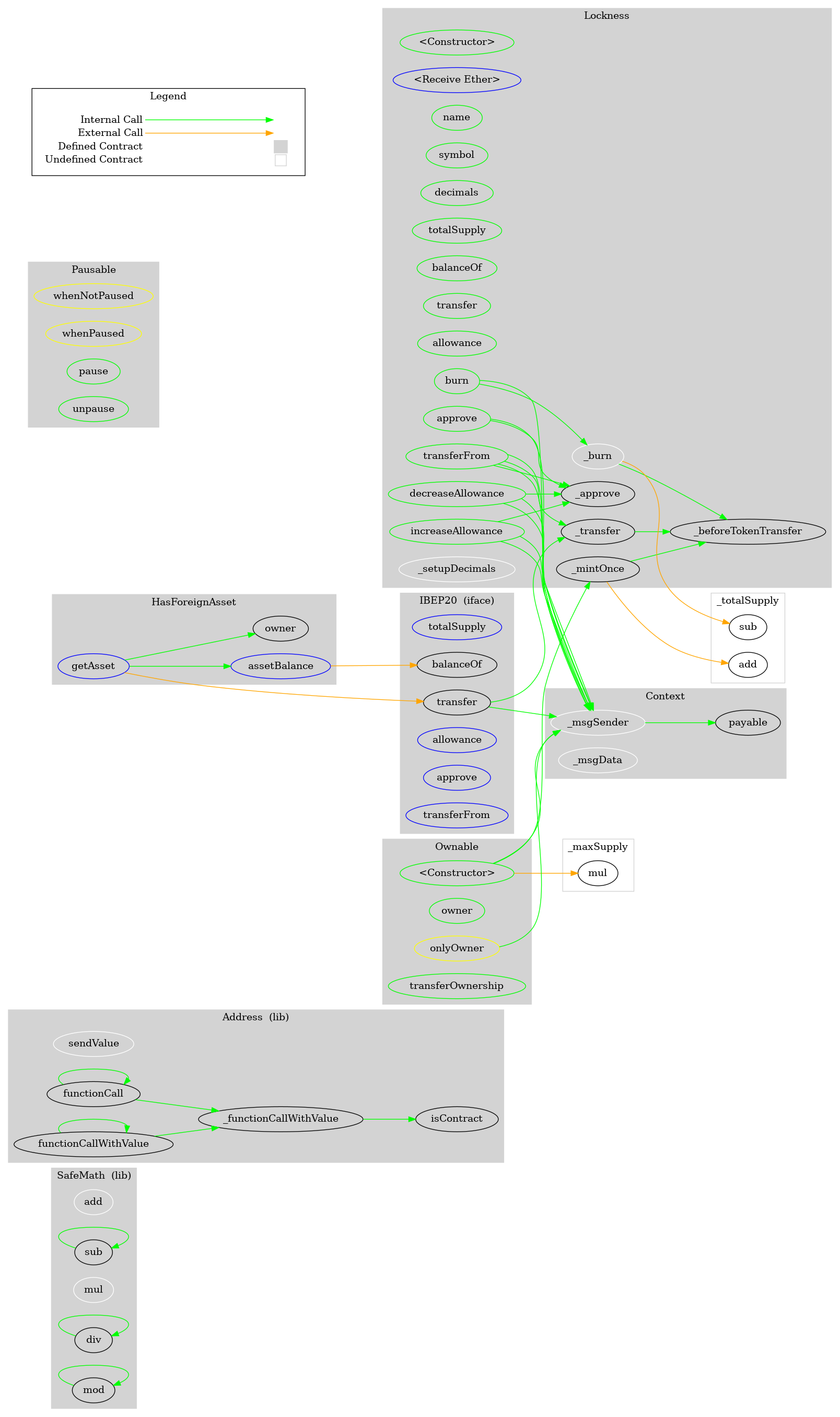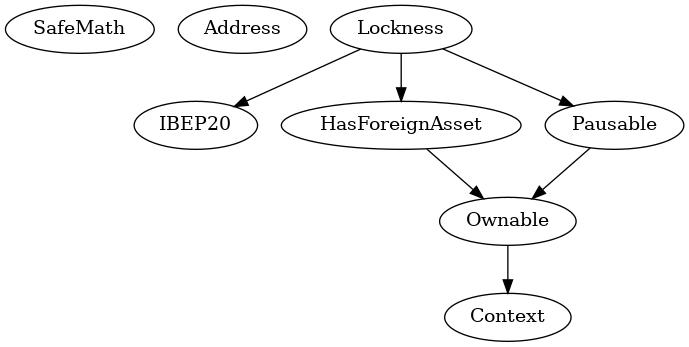 ($) = payable function
 # = non-constant function
 
 + [Lib] SafeMath 
    - [Int] add
    - [Int] sub
    - [Int] sub
    - [Int] mul
    - [Int] div
    - [Int] div
    - [Int] mod
    - [Int] mod

 + [Lib] Address 
    - [Int] isContract
    - [Int] sendValue #
    - [Int] functionCall #
    - [Int] functionCall #
    - [Int] functionCallWithValue #
    - [Int] functionCallWithValue #
    - [Prv] _functionCallWithValue #

 + [Int] IBEP20 
    - [Ext] totalSupply
    - [Ext] balanceOf
    - [Ext] transfer #
    - [Ext] allowance
    - [Ext] approve #
    - [Ext] transferFrom #

 +  Context 
    - [Int] _msgSender
    - [Int] _msgData

 +  Ownable (Context)
    - [Pub]  #
    - [Pub] owner
    - [Pub] transferOwnership #
       - modifiers: onlyOwner

 +  HasForeignAsset (Ownable)
    - [Ext] assetBalance
    - [Ext] getAsset #
       - modifiers: onlyOwner

 +  Pausable (Ownable)
    - [Pub] pause #
       - modifiers: onlyOwner,whenNotPaused
    - [Pub] unpause #
       - modifiers: onlyOwner,whenPaused

 +  Lockness (IBEP20, HasForeignAsset, Pausable)
    - [Pub]  #
    - [Ext]  ($)
    - [Pub] name
    - [Pub] symbol
    - [Pub] decimals
    - [Pub] totalSupply
    - [Pub] balanceOf
    - [Pub] transfer #
       - modifiers: whenNotPaused
    - [Pub] allowance
    - [Pub] approve #
    - [Pub] transferFrom #
       - modifiers: whenNotPaused
    - [Pub] increaseAllowance #
    - [Pub] decreaseAllowance #
    - [Int] _transfer #
    - [Int] _mintOnce #
    - [Int] _burn #
    - [Pub] burn #
    - [Int] _approve #
    - [Int] _setupDecimals #
    - [Int] _beforeTokenTransfer #