Meta Casino Defi - Smart Contract Audit Report
Summary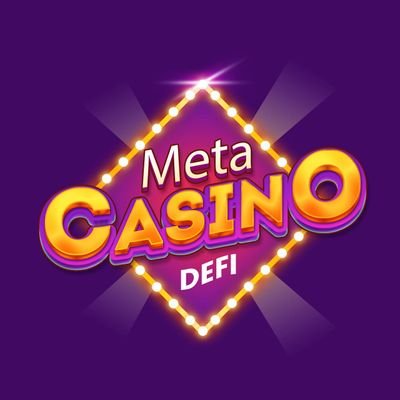 Meta Casino Defi ($MCD) is a new BEP-20 token on the Binance Smart Chain.
We reviewed the Meta Casino Defi contract at
0x2Bf7aac38efa535b7f0d6860D5249D522F8D021E
on the Binance Smart Chain mainnet.
Notes on the Contract:

The total supply of the token is set to 1 billion $MCD [1,000,000,000].
The owner can mint any amount of tokens to any address at any time.
No burn functions are present; though the circulating supply can be reduced by sending tokens to the 0x..dead address if desired.
There is currently no token allocation for our team to analyze.


The contract complies with the BEP-20 token standard.
There are no fees associated with transferring tokens.
The owner can call the finishMinting() function at any time which will permanently disable all minting functionality.
The owner can pause/unpause all trading at any time.
The contract utilizes the SafeMath library to prevent overflows/underflows.



Audit Findings Summary

No external threats were identified.
As with any presale, please ensure trust in the team prior to investing.
Date: January 18th, 2022.
Audit Results
Vulnerability Category
Notes
Result
Arbitrary Storage Write
N/A
PASS
Arbitrary Jump
N/A
PASS
Centralization of Control
The owner can mint any amount of tokens at any time until the finishMinting() function has been called.
The owner can pause all trading at any time.
WARNING
Delegate Call to Untrusted Contract
N/A
PASS
Dependence on Predictable Variables
N/A
PASS
Deprecated Opcodes
N/A
PASS
Ether Thief
N/A
PASS
Exceptions
N/A
PASS
External Calls
N/A
PASS
Flash Loans
N/A
PASS
Integer Over/Underflow
N/A
PASS
Multiple Sends
N/A
PASS
Oracles
N/A
PASS
Suicide
N/A
PASS
State Change External Calls
N/A
PASS
Unchecked Retval
N/A
PASS
User Supplied Assertion
N/A
PASS
Critical Solidity Compiler
N/A
PASS
Overall Contract Safety
PASS
Function Graph

Inheritance Chart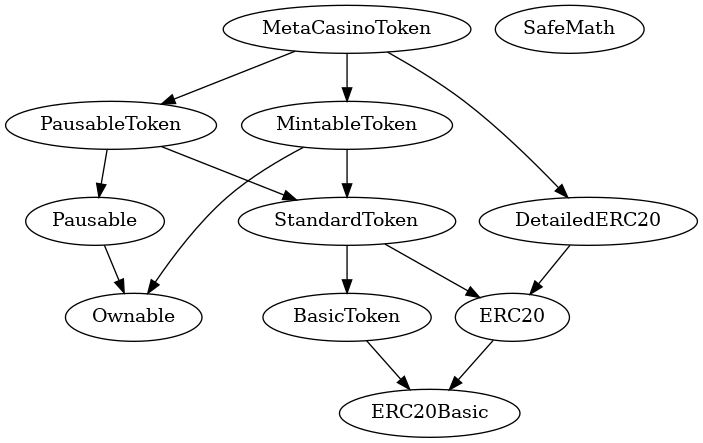 Functions Overview

 ($) = payable function
 # = non-constant function
 
 +  ERC20Basic 
    - [Pub] totalSupply
    - [Pub] balanceOf
    - [Pub] transfer #

 +  ERC20 (ERC20Basic)
    - [Pub] allowance
    - [Pub] transferFrom #
    - [Pub] approve #

 +  DetailedERC20 (ERC20)
    - [Pub]  #

 + [Lib] SafeMath 
    - [Int] mul
    - [Int] div
    - [Int] sub
    - [Int] add

 +  BasicToken (ERC20Basic)
    - [Pub] totalSupply
    - [Pub] transfer #
    - [Pub] balanceOf

 +  StandardToken (ERC20, BasicToken)
    - [Pub] transferFrom #
    - [Pub] approve #
    - [Pub] allowance
    - [Pub] increaseApproval #
    - [Pub] decreaseApproval #

 +  Ownable 
    - [Pub]  #
    - [Pub] renounceOwnership #
       - modifiers: onlyOwner
    - [Pub] transferOwnership #
       - modifiers: onlyOwner
    - [Int] _transferOwnership #

 +  MintableToken (StandardToken, Ownable)
    - [Pub] mint #
       - modifiers: hasMintPermission,canMint
    - [Pub] finishMinting #
       - modifiers: onlyOwner,canMint

 +  Pausable (Ownable)
    - [Pub] pause #
       - modifiers: onlyOwner,whenNotPaused
    - [Pub] unpause #
       - modifiers: onlyOwner,whenPaused

 +  PausableToken (StandardToken, Pausable)
    - [Pub] transfer #
       - modifiers: whenNotPaused
    - [Pub] transferFrom #
       - modifiers: whenNotPaused
    - [Pub] approve #
       - modifiers: whenNotPaused
    - [Pub] increaseApproval #
       - modifiers: whenNotPaused
    - [Pub] decreaseApproval #
       - modifiers: whenNotPaused

 +  MetaCasinoToken (MintableToken, PausableToken, DetailedERC20)
    - [Pub]  #
       - modifiers: DetailedERC20