Ruya Token - Smart Contract Audit Report
Summary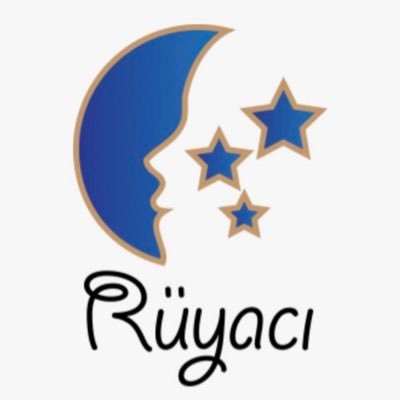 Ruya intends to build a "Dream Interpretation" application that is fueled by the blockchain through their native $RUYA Token.

We audited Ruya's token contract at 0xd898fa530ab04f64ba916f7ed7e49a690b9a87f6 on the Binance Smartchain mainnet.
Notes of the contract:

The total supply of the token is specified upon deployment of the contract and minted to the deployer's address.
The total supply of the Testnet token is set to 100 million $RUYA [100,000,000].
At the time of writing this report, 75% of the total token supply is currently held in an Unverified Contract.
Another 15% of the total supply is in possession of the Deployer's address.
0.34% of the total supply is in PancakeSwap V2 Liquidity. Out of that liquidity, 99.46% of the LP Tokens are held in an unverified contract.


No minting functions are accessible beyond deployment.
The circulating supply can be decreased if a holder elects to transfer their tokens to the 0x..Dead address.
There are no fees applied on $RUYA token transfers other than the gas costs to execute the transaction.
Holders (that have the approval and allowance to do so) may transfer tokens from another holder's wallet to any recipient.
The contract is deployed with Solidity version 0.8.5 which will prevent overflow/underflow issues.
The contract complies with the BEP20 Token Standard.

Ownership Controls:
There are not any ownership-restricted functions present.


Audit Findings Summary

No issues from external attackers were identified.
Date: October 18th, 2021.
Audit Results
| Vulnerability Category | Notes | Result |
| --- | --- | --- |
| Arbitrary Storage Write | N/A | PASS |
| Arbitrary Jump | N/A | PASS |
| Delegate Call to Untrusted Contract | N/A | PASS |
| Dependence on Predictable Variables | N/A | PASS |
| Deprecated Opcodes | N/A | PASS |
| Ether Thief | N/A | PASS |
| Exceptions | N/A | PASS |
| External Calls | N/A | PASS |
| Flash Loans | N/A | PASS |
| Integer Over/Underflow | N/A | PASS |
| Multiple Sends | N/A | PASS |
| Oracles | N/A | PASS |
| Suicide | N/A | PASS |
| State Change External Calls | N/A | PASS |
| Unchecked Retval | N/A | PASS |
| User Supplied Assertion | N/A | PASS |
| Critical Solidity Compiler | N/A | PASS |
| Overall Contract Safety | | PASS |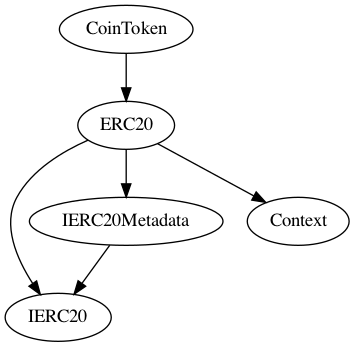 ($) = payable function
 # = non-constant function
 
 Int = Internal
 Ext = External
 Pub = Public

 + [Int] IERC20 
    - [Ext] totalSupply
    - [Ext] balanceOf
    - [Ext] transfer #
    - [Ext] allowance
    - [Ext] approve #
    - [Ext] transferFrom #

 + [Int] IERC20Metadata (IERC20)
    - [Ext] name
    - [Ext] symbol
    - [Ext] decimals

 +  Context 
    - [Int] _msgSender
    - [Int] _msgData

 +  ERC20 (Context, IERC20, IERC20Metadata)
    - [Pub]  #
    - [Pub] name
    - [Pub] symbol
    - [Pub] decimals
    - [Pub] totalSupply
    - [Pub] balanceOf
    - [Pub] transfer #
    - [Pub] allowance
    - [Pub] approve #
    - [Pub] transferFrom #
    - [Pub] increaseAllowance #
    - [Pub] decreaseAllowance #
    - [Int] _transfer #
    - [Int] _approve #

 +  CoinToken (ERC20)
    - [Pub]  ($)
       - modifiers: ERC20